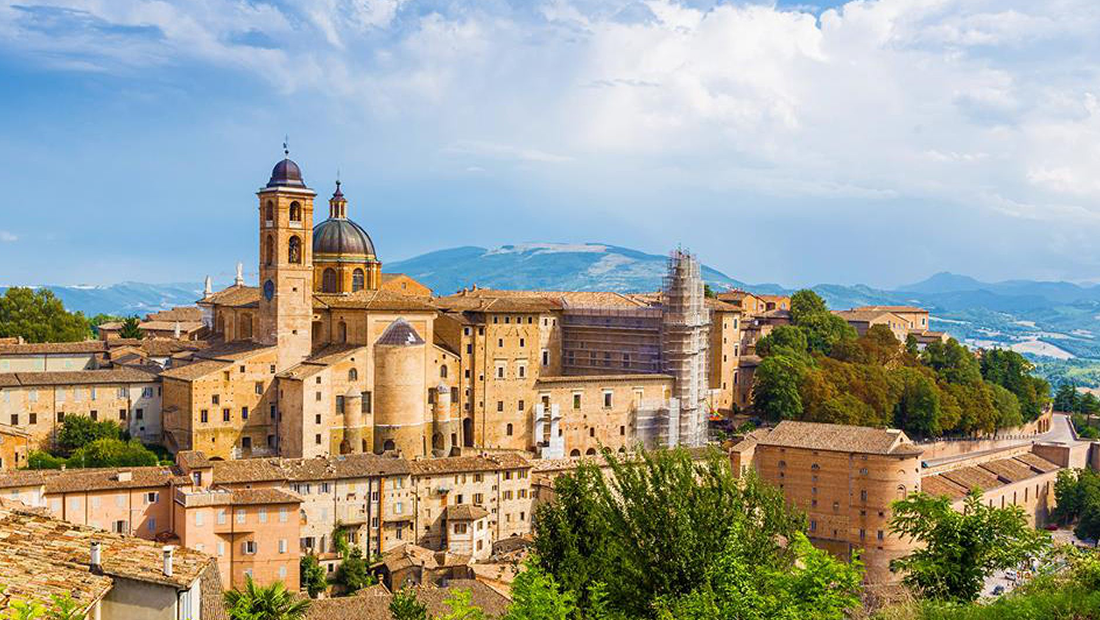 Discovery Urbino
A tour through the Renaissance, in the city that was the birthplace of Raphael and whose historic centre has been declared a UNESCO World Heritage Site. Don't miss the Ducal Palace with a visit to the National Gallery.

Welcome to the court
Gradara Castle and its medieval village, just a few minutes from the coast, are the scenery of the love story of Paolo and Francesca. The perfectly preserved historic centre and the imposing city walls create an atmosphere of other times.

Valconca highlights
The Conca Valley, behind Cattolica, is a valley with a gentle landscape and beautiful Malatesta villages and fortresses. We recommend a tour of Montefiore, Saludecio, Mondaino and Montegridolfo, to learn about the history, culture and flavours of the area.

Cave adventure
The Onferno Nature Reserve is a protected area just a few kilometres from the coast. It is known for the particularity of its caves, one of the most important karst complexes in Italy, and is recommended for those who love adventure and the incredible surprises that nature can offer.

The Castle of Montebello
This small village dominates the Marecchia valley and offers extraordinary views. Its imposing fortress has a thousand years of history to tell and is one of the most interesting of the Malatesta Seignory. It is particularly famous for the legend of the ghost of Azzurrina.